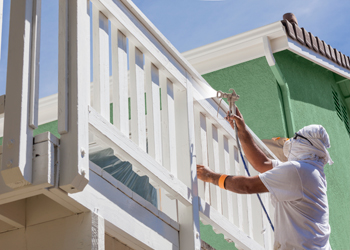 The first day of spring is here and we are looking forward to getting some fresh air! Usually the season for spring cleaning and gardening, spring is also an ideal season for exterior painting.
The temperate climate in spring is perfect for painting. And after a windy, wet and cold winter, your home's exterior siding and trim may need a fresh coat of paint.
Make your home pop with a bright colour painted on the front door, clean and crisp window trim and solid siding with no fading or green stains from mould and mildew.
With a professional paint makeover your home will be as fresh and bright as those spring blossoms!